About synTQ
synTQ is Optimal's PAT knowledge management software solution. The platform is a leader in the market and has been adopted by over half of the top ten global drug producers. In addition, many other large manufacturers in the Life Science and further process industries are utilising it to leverage the power of PAT.
By relying on synTQ, companies in process industries, such as Life Science, Chemical, Food & Beverage as well as Oil & Gas can benefit from a single robust and proven software platform. PAT can be developed, deployed and managed in laboratories and easily scaled up to global production networks.
synTQ is available in a range of different editions, offering tailored functionality at every stage in the development process. Our solutions address different needs, from small systems for initial investigative projects with single unit operations, through to plant-wide distributed systems running multiple unit operations. Upgrading between versions is quick and easy, allowing users to invest only in what they need today, with the confidence that they can effectively expand their operations in the future.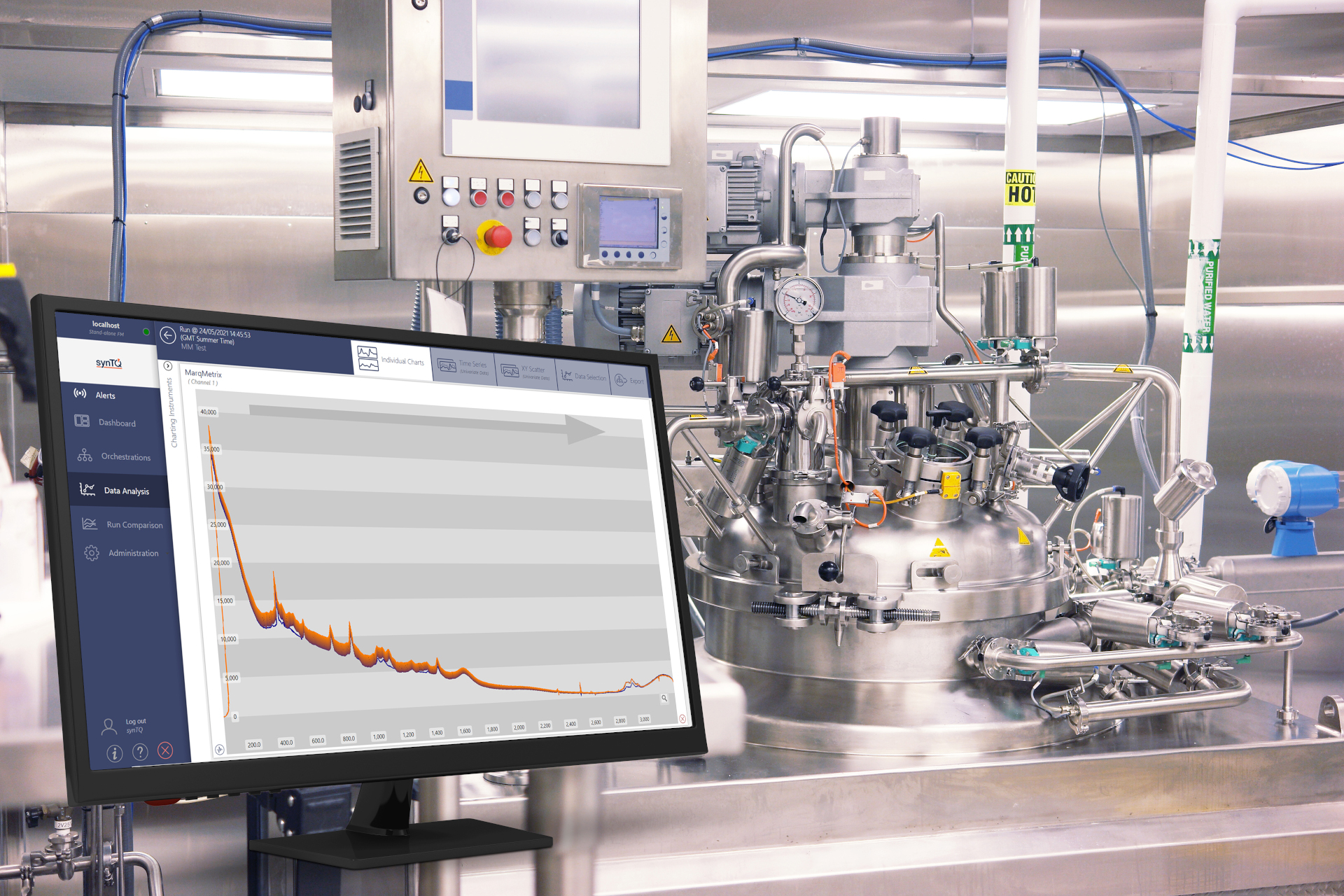 Why choose synTQ?
A robust and quality compliant PAT process requires all instruments, process models and control models to be configured and loaded at runtime. All events need to be recorded and all raw, meta and derived data needs to be gathered in real time and stored with total data integrity. PAT Methods (or Orchestrations, as we call them), may be simple or may be very complex, and your scientist will need to be able to easily create these in a controlled and audited way without resorting to code.
You will certainly need to make quality predictions. In addition, you may need to execute data fusion in real time, or wish to control the process using quality centric multivariate statistical process control (MSPC). It is also highly likely you will need to display univariate and multivariate data in many ways to suit the specific user and enable them to generate the desired knowledge.
Being the most advanced product in the marketplace with nearly two decades of development behind it, synTQ is the product of choice to deliver all these PAT enabling features – plus many more.
Will my industry or process benefit from PAT and synTQ?